Tiffany Ellis, L.E.

Originally licensed as a Massage Therapist in 2001, Tiffany now practices as an Esthetician. An area leader in waxing, she travels the country as a trainer for Skin Blends and Agape Pure Wax. Additionally, custom facials are available for your spa experience.

Skin Care

Skin care from Skin Blends including cleansers, toners, hydrators, moisturizers, serums, and mineral makeup from aglow cosmetics is always on hand. Hundreds of blends are available with a few days notice.

Lashes LTD

These are my results with Lashes LTD! My own lashes! Find out how you can make your lashes appear longer, thicker, and darker with Lashes LTD!
​Only $75 per bottle!

Powered by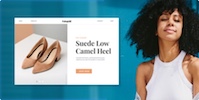 Create your own unique website with customizable templates.